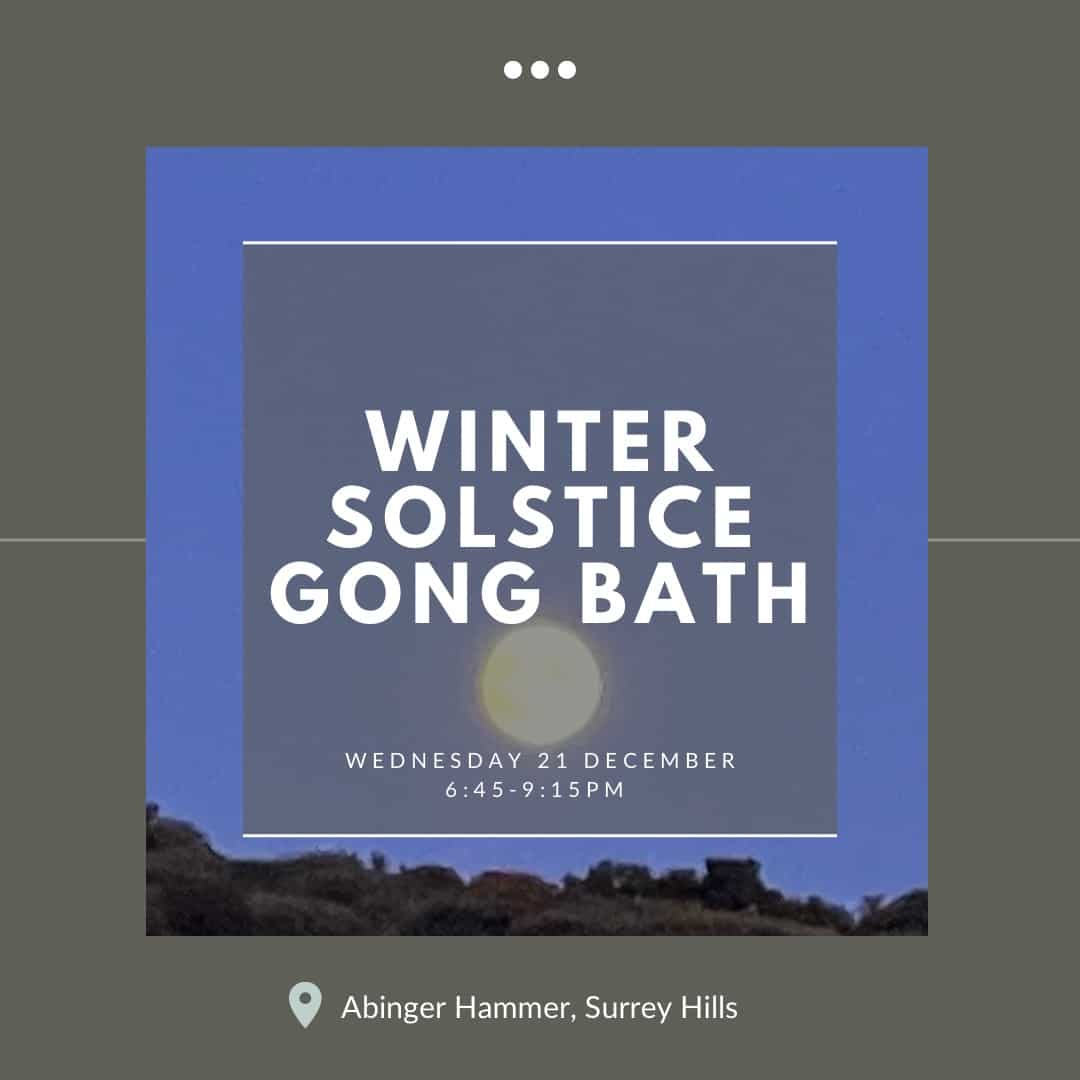 Winter Solstice Meditation and Gong Bath
December 21, 2022 @ 6:45 pm

-

9:15 pm
Join us for a special evening to honour in the Winter solstice of release and rebirth. The evening will begin with a fire ceremony where we will reflect on what we no longer wish to carry with us into the new year. We'll write it down and offer it to the spirit of fire, releasing and letting go. The ceremony will continue with a kundalini meditation where we will be chanting a mantra that focuses on mental balance through the birth, life, death and rebirth cycle. Following on from our meditation, we will relax with a yoga nidra.
We end the session with a gong bath. And finally a herbal tea from Japan. You will go home with a sense of release and rebirth, as well as a gift from Lisa and Sammie.
A gong bath is a form of sound healing meditation. As we immerse ourselves in the vibrations,  it will strengthen the parasympathetic nervous system (rest and digest) and slow the brain waves down creating sound conditions for deep relaxation and restoring harmony.
The gong that will be played is tuned into the frequency of planet Pluto. Pluto is the planet of transformation, it has the power to generate intense and deep rooted changes, it is a great healing gong as it goes deep down into the self and breaks down the old, it represents the journey of the Phoenix and the death of the redundant.
Please register at www.hinokiforestbathing.co.uk.
Related Events