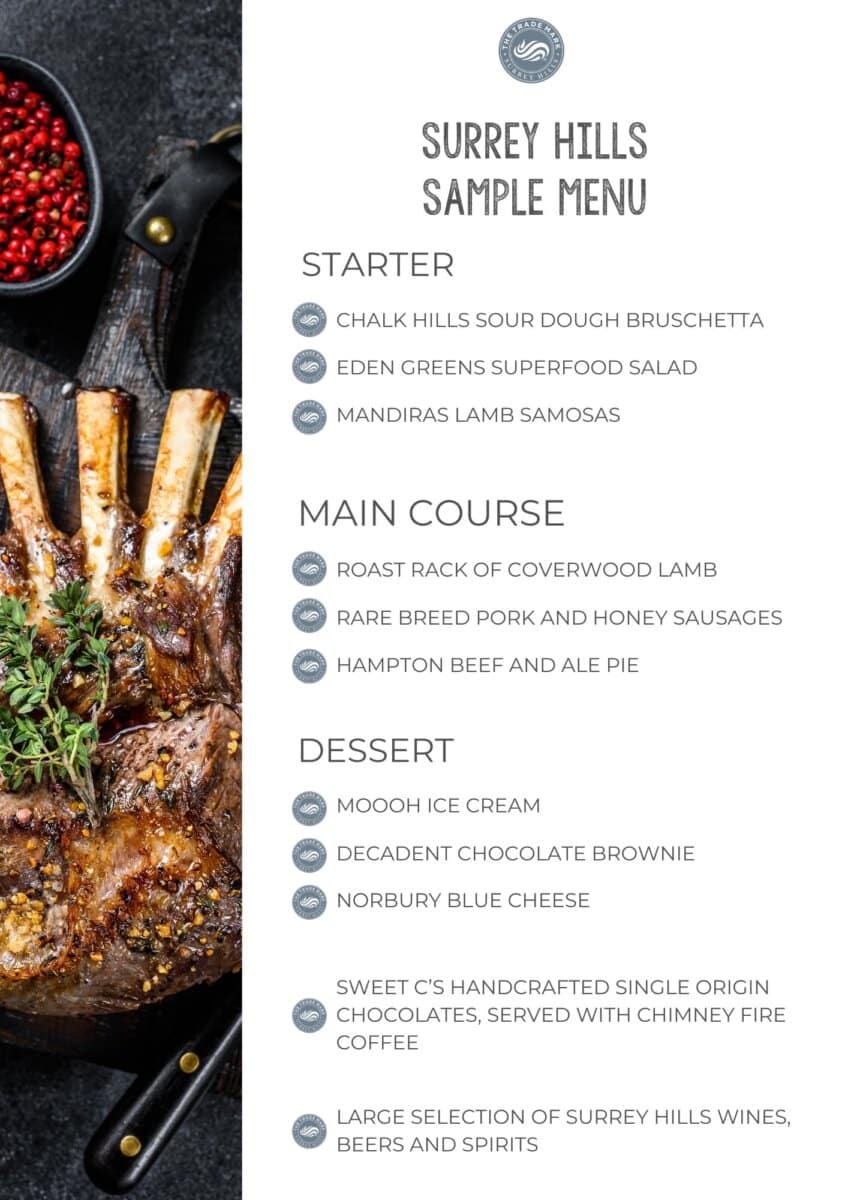 The Power of Place conference
Friday, 3rd March @ 3:00 pm

-

6:30 pm

Free
Are you a buyer for a hotel, restaurant, or pub? If so, you won't want to miss out on the opportunity to attend the Surrey Hills Power of Place Conference!
This event will be an invaluable experience for hospitality businesses looking to maximize their exposure through the power of place in the Surrey Hills and to increase their supply of locally coursed products.
At the conference, you will learn how to maximize your marketing by focusing on your location in the Surrey Hills, how to find local food companies, tips for creating a Surrey Hills menu, and how to broaden your appeal by informing your guests of experiences in the Surrey Hills.
Taking  part in this conference is the perfect opportunity to gain knowledge and insights into how to make the most of promoting your business as being in the Surrey Hills
You 'll walk away with actionable strategies for marketing your business and creating a unique and memorable menu for your guests.
Don't miss this amazing opportunity to learn from experts in the hospitality industry, meet a wide range of local producers and to network with other business owners.
Sign up now and get ready to take your business in the Surrey Hills to the next level. We look forward to seeing you there!
Related Events