Our Story
After leaving school, I took a Bench Joinery apprenticeship to be classically trained in the art of traditional architectural joinery & cabinet making by some incredibly talented woodworkers. I loved the challenge of making a great range of commissions including circular Church windows, gates, doors, cabinets & tables.
When my wife and I had our first baby, we decided to open our own Joinery Workshop where I enjoyed making built-in furniture like dressing rooms and alcove units.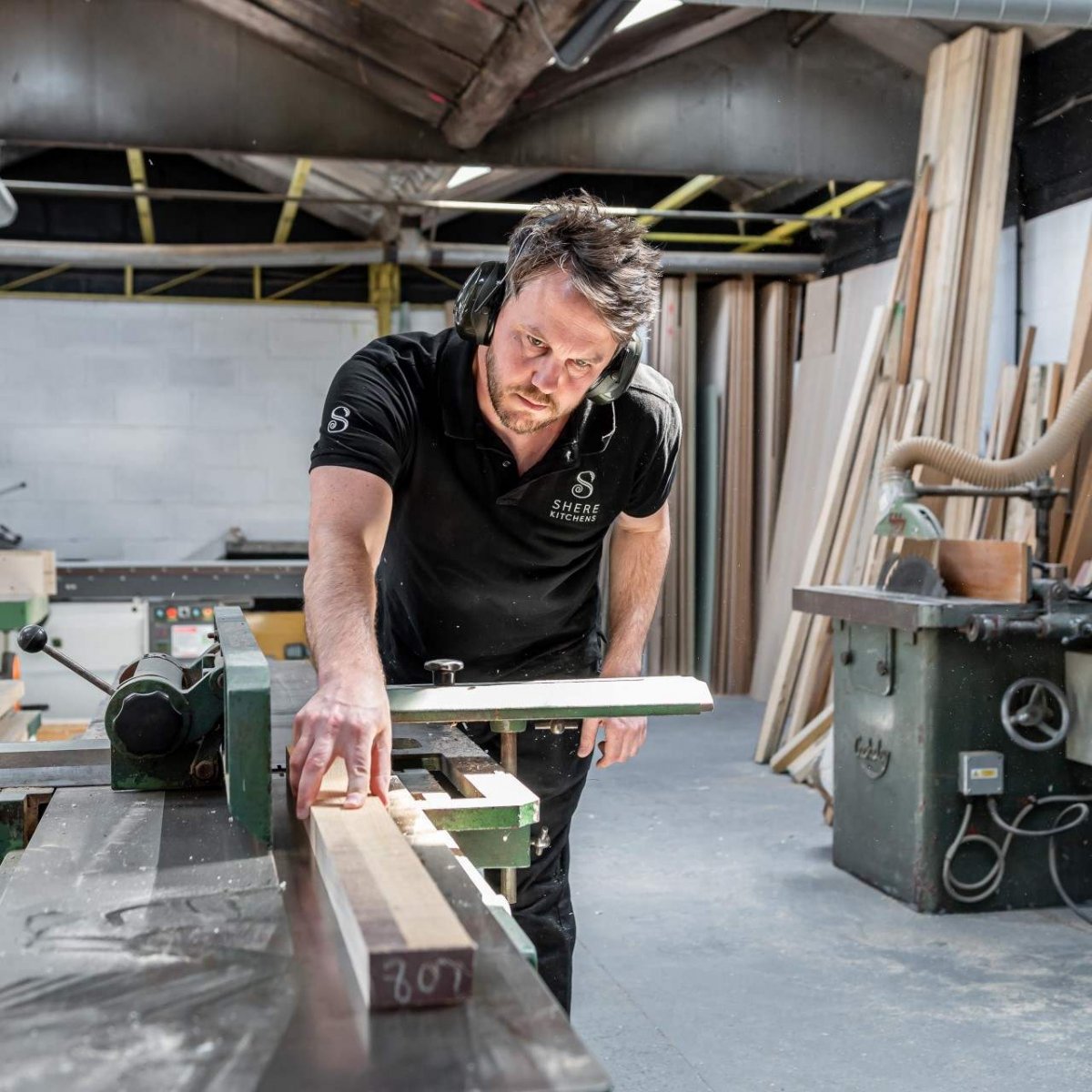 In 2017 we were asked to make a bespoke kitchen with Mike who was managing a renovation. It worked so well that we opened Shere Kitchens, combining a love of bespoke craftsmanship and friendship.
We are passionate about custom making kitchens for extensions, Listed Buildings and Period Properties. We enjoy designing unique as well as classic cabinetry, researching the history of homes and using different wood varieties to make our furniture.
Artisan Trail Experiences at Shere Kitchens include:
Visit Website
Experience Shere Kitchens Cabinet Makers
We love to show people our craftsmanship & open up our workshop to share our traditional skills … the dovetail joints, solid bespoke Oak worktops, the stunning grain in Walnut furniture, mouldings and design details. We look forward to welcoming you into our world of kitchen cabinetry woodwork.