Local business gains outstanding accreditation
18th September 2023
5D Net Zero has achieved the ISO 14065:2020 Standard for Validating and Verifying Environmental Reporting
5D Net Zero is one of the first companies in the UK to achieve ISO 14065:2020 compliance for a sustainable future.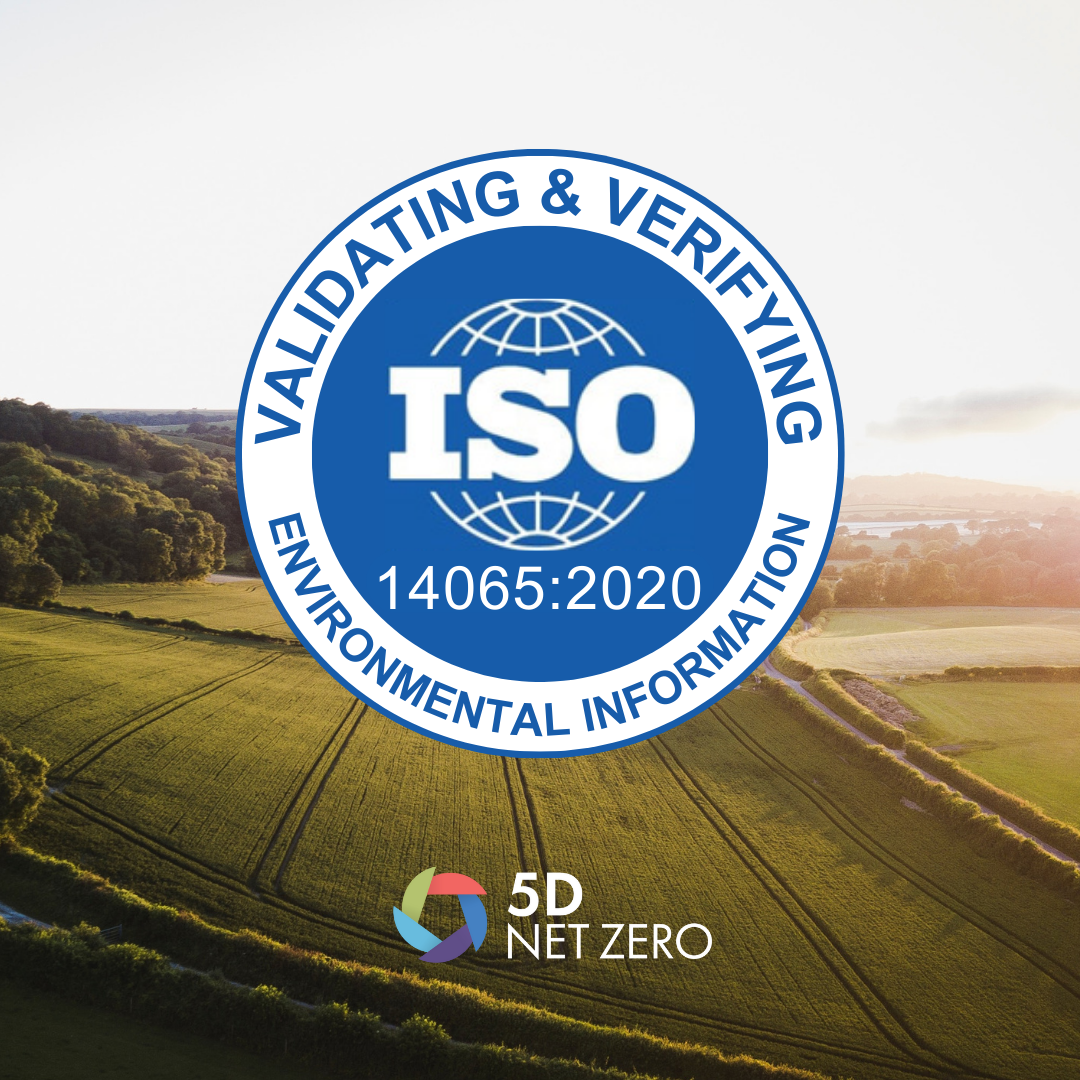 We're thrilled to share some groundbreaking news that's driving us towards an even greener future! At 5D Net Zero, we're not just keeping pace with innovation; we're setting the standard as one of the first companies to achieve compliance with the ISO 14065:2020 Standard.
What is ISO 14065:2020?
The ISO 14064:2020 Standard defines principles and requirements for organisations such as 5D Net Zero that validate and verify environmental information and greenhouse gas assertations.
What are the benefits to 5D Net Zero in being ISO 14065:2020 compliant?
What does ISO 14065:2020 mean for 5D Net Zero? It's our seal of approval for excellence in environmental reporting. This ISO compliance ensures our reports of greenhouse gas emissions, removals, and emission reductions are more than just numbers; they're independently verifiable and reliable insights into our customer's net-zero journey. This standard enables businesses and organisations to confidently champion Environmental, Social, and Governance (ESG) practices.
How does ISO 14065:2020 support Sustainable Development Goals?
Out of the 17 Sustainable Development Goals, we are actively contributing towards Sustainable Development Goals (SDGs) 9 and 13. ISO 14065:2020 is about innovation, industry, and infrastructure (SDG 9). By adhering to internationally agreed specifications that uphold quality, safety, and sustainability, we're driving progress towards a world that's not only innovative but also sustainable and resilient.
In this crucial battle against climate change (SDG 13), ISO 14065:2020 plays a starring role. We're part of a global effort to monitor climate change, quantify greenhouse gas emissions, and promote best practices in environmental management.
Contact Us
We are helping organisations reduce carbon emissions and reach net zero. For more information about our carbon management services, contact our team of climate experts today.