Trees from a new view
14th September 2023
In the lead up to our Surrey Hills Wood Fair (9 & 10 Sept), Freewheelers and Surrey Coalition of Disabled People spent the day up in the tree canopy to experience nature from an entirely different view.
Jonathan, Chair of Surrey Coalition of Disabled People said
"The tranquillity within the canopy was so calming, the smooth transition from earth to treetops, has been shown to be accessible thanks to the care of your team. I've never tried a Zip Wire; I would love to try this sometime if ever possible. Thank you for a memorable experience."
Suzan from the Surrey Coalition of Disabled People said
"I can most definitely say that as someone who has severe problems with heights, going up into the tree canopy was a fantastic experience which I would love to do again.  I felt totally safe and thanks to looking towards the trees, didn't realise how high we went up.  It was so peaceful while up there and can thoroughly recommend to everyone.
I also enjoyed the screen printing and the lovely young lady who designed the screens made my choice of changing colour not an issue.  I now have a beautiful and unique tote bag which will remind me of a wonderful day every time I see it.
I hope that this won't be the once in a lifetime event but if it was, then what an experience!"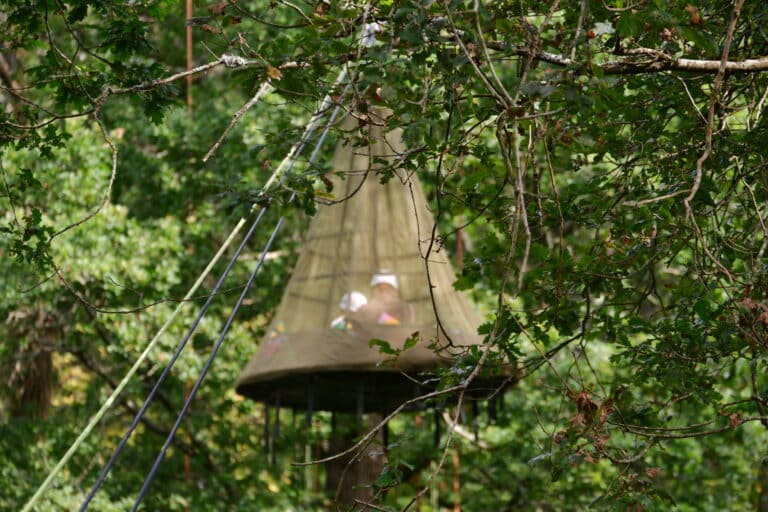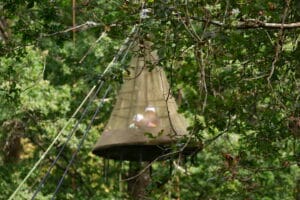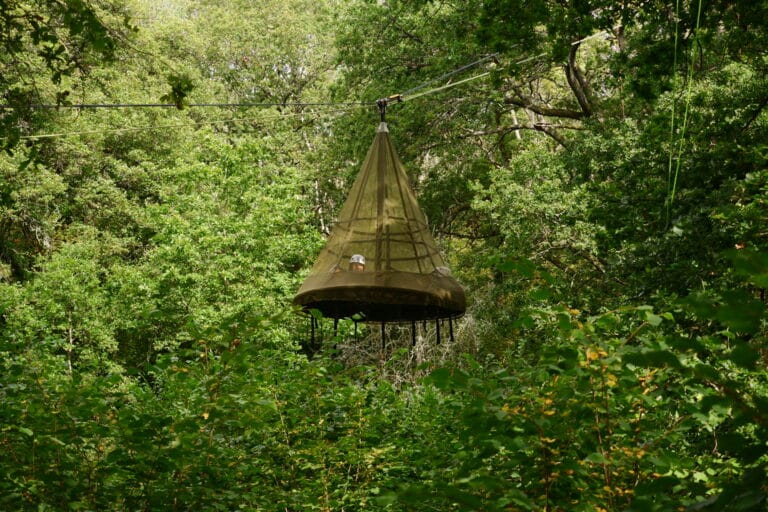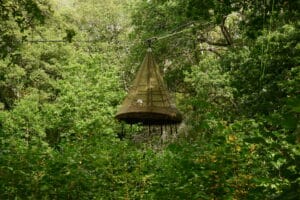 Surrey Coalition of Disabled People have been integral partners in helping us identify meaningful improvements to the countryside with the Access for All fund via access review visits. More information here.
Freewheelers will be performing a piece inspired by trees at this year's WonderDusk event (16 Sept).