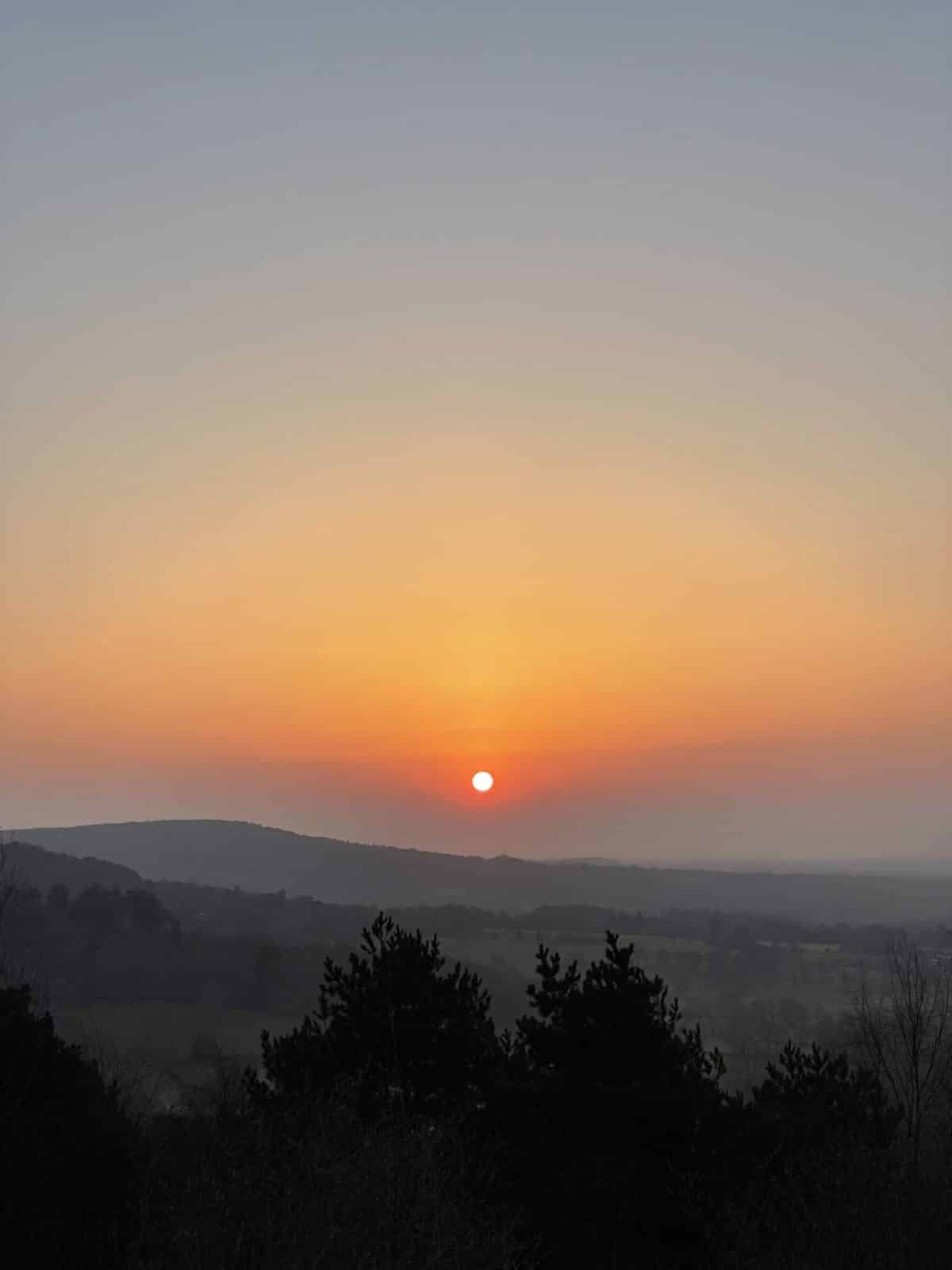 Sunrise Meditation and Forest Bathing on Holmbury Hill
Sunday, 5th February @ 6:45 am

-

9:15 am
During HINOKI Sunrise Meditation and Forest Bathing, we start with a sunrise meditation to help us set our circadian rhythm. We then walk slowly (no more than 1-1/2 miles) on a mindful sensory journey through the forest, helping us to relax, de-stress and enhance our wellbeing.
We use mindfulness and meditation to tune into our senses and take in the relaxing atmosphere of the trees and find our connection to nature. We end our sensory journey in the Millennium Pinetum, with over 30 varieties of conifer trees, where we finish with a Japanese influenced woodland tea ceremony.
Forest bathing originated in Japan, where it is called shinrin yoku. Research in Japan has shown forest bathing to improve our physiology, such as enhancing our immune system, stabilising blood pressure, lowering stress, improving sleep and concentration, as well as improving our wellbeing.
Join me to learn more about and experience the art and science of forest bathing.
Related Events